PACKAGING MACHINE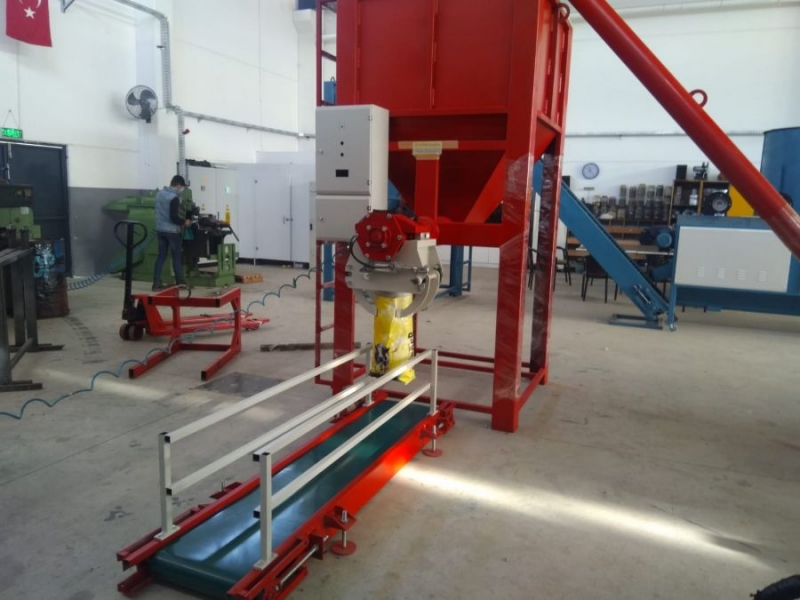 SEMI-AUTOMATIC ELECTRONIC WEIGHING PACKAGING MACHINE
Semi-automatic packaging machine for feed, fertilizer, fuel, etc. It is used for bagging products such as The products allow easy adjustment of 5-10-25 kilograms with the indicator. It provides precise weighing with load cell. Weighing precision is plus minus 2%.
The bag is attached by the operator thanks to the pneumatic holders. The product, which is weighed sensitively with the electronic weighing system, goes down into the sack. When the set kg is full, the system automatically shuts down and the bag falls onto the conveyor belt. The process ends with the bag mouth sewing on the tape.
The storage silo is produced with a capacity of 250-500-1000 kg upon request.